Alternatives to a room humidification system
The main function of a home or industrial humidifying system is to provide enough humidity to obtain thermal comfort in an environment that tends to have very high temperatures. In addition, it not only serves to balance the thermal conditions of a place, but also to maintain healthy vegetation, and even industrially for various operational purposes.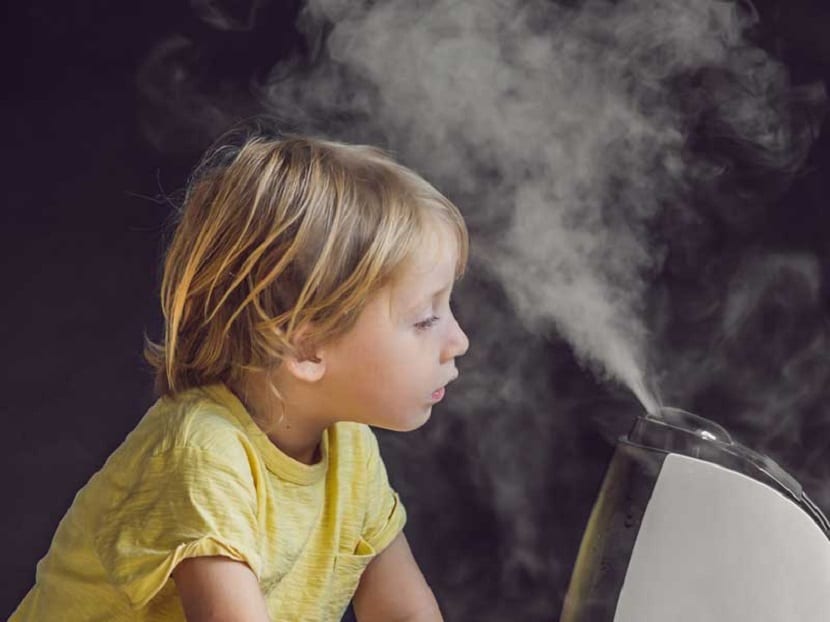 But the humidification mechanism is not only limited to the aforementioned, it can also serve as an excellent aromatherapy option for a home spa or as a business. All of this is enhanced by the power of essential oils, which must be used to the maximum according to their properties and the plant from which they are extracted.
Humidifier in aromatherapy
Using a humidifier in aromatherapy brings multiple benefits to the body, after all, together with essential oils, we are taking advantage of nature itself, although in a more abstract way. However, adding these essences to the steam generated by the devices will make meditation even more pleasant, making full use of the little time available for these therapies.
Likewise, the longest organ of the body is benefited, since the dermis will absorb the essential properties; with proper use and under medical advice, it may help alleviate chronic skin symptoms.
But perhaps its main benefit of aromatherapy is that through steam you can breathe in all these properties, meditating and
breathing, in order to improve your mood, counteracting stress levels that accumulate throughout the days; In addition, it is possible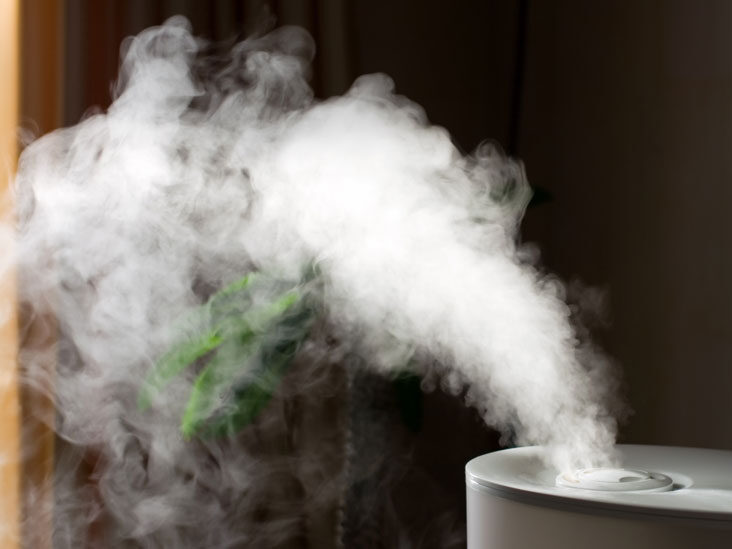 that they also improve the respiratory tract, depending on the essential oil.
You just have to choose the ideal humidifier device, depending on the space that has to be covered, whether a room in the house or
the office at work. Therefore, it is necessary to choose the mechanism, whether fixed or portable, with the power range and programming levels to make them work, depending on the schedule.
Now, if you not only want to use the humidification system for aromatherapy, you could also adapt more fragrant essences, to promote pleasant aromas around a specific environment, to receive visitors or clients in the workplace. You just have to be very careful in their use, since sometimes it could be counterproductive to use them too much, since by their nature, they could cause allergies or worsen them in sensitive people with respiratory conditions. In that sense, it is always better to use essential oils for aromatization or as aromatherapy for meditation.
Humidifier with lavender essential oil in aromatherapy. This is a great option for meditation or to perfume a place. After all, many experts say that lavender itself turns out to be a medicinal alternative to treat stress and even combat insomnia. You just have to pour a few drops into the tank of the device, to recreate the environment you want, serving even more just before sleeping. In fact, pregnant women have witnessed the great benefits of this essence and steam.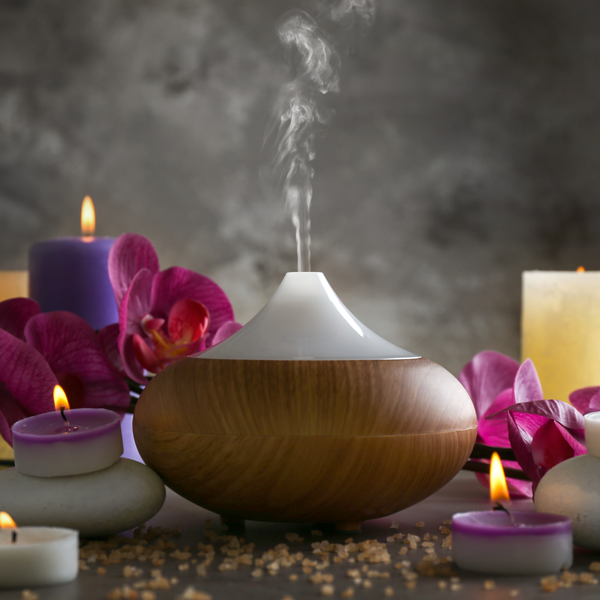 Eucalyptus essence with humidification device. Specialists have affirmed that it is possible to alleviate allergy symptoms in people or even asthmatics, with steam and said essential oil, but only by adding a few drops. It is possible, because it is proven that eucalyptus is ideal for softening mucous membranes, relaxing the airways and lungs. In any case, it is advisable to see a doctor first to receive a more detailed guide.
To clean the humidifier tank that has traces of essential oils, it is best to remove them by hand, and not use the dishwasher, because the structure of the device could be affected. Therefore, liquid soap and preheated vinegar must be added to the tank, letting it rest for at least 15 minutes. Later it is poured into the container, filling the rest with warm water; that will be enough to rinse and remove the oil residue.
As you can see, there is a great opportunity to make versatile use of a device to humidify the environment. You just have to have the creativity to get the most out of them.