Do not get sick and adapt your home as a healthy place with clean air with humidifier and dehumidifier!
In the times of a pandemic, in this case, that of COVID-19, humanity has had to find ways to continue with its
normal life, despite the necessary and inherent confinement, to avoid a more significant spread. That is why we are forced to have to do a reinvention in our home, to be able to carry out work tasks from our electronic devices.
So, the best thing is to adapt the home, reinvent it to make it a properly habitable house for each member of the family; Children have to continue studying in a healthy environment from home, and adults have to do so so that the areas are also healthy at all times when working from a distance.
The healthy climate in study and work areas inside the house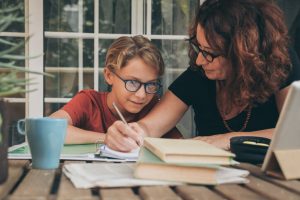 This place inside the home, being constantly exposed to the daily activities that they carry out, it is normal for them to be easily and frequently contaminated. Formaldehyde and dust mites are some of the many problems that occur in potentially stale places. If in our study we have windows and domes, we must take advantage of them, to generate good ventilation, with the help of fans and even the dehumidifiers themselves to eliminate the excess moisture, which promotes the proliferation of mold and other fungi.
It is even more important, that if in the work or study area, inside the house, there are no entrances and exits of air, nor good lighting, then a major modification of such enclosures should be considered. Let's not forget that the constant renewal for pure air will lead to a healthy environment, through air purifiers and good aeration.
Likewise, it is mandatory to check at all times the functional condition of all our healthy air conditioning devices, such as Mini Split Inverter, dehumidifiers, humidifiers, and extractors. Within these systems, it is normal for all kinds of pollutants to gather, even viruses themselves; That is expected because after all, the filters of such mechanisms are the ones in charge of capturing all the dirt that is possible so that the air we breathe is cleaned.
Healthy air conditioning in exercise areas and relaxation and meditation areas inside the house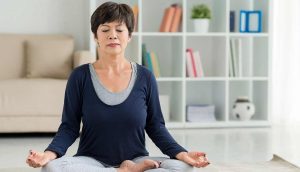 With the pandemics that we are experiencing, such as COVID-19, green and public spaces are closed, or at least are limited in terms of opening and hours, this will always happen in pandemic times. In that sense, we may have to get used to a new lifestyle, which for nothing in the world has to stop being healthy.
By adapting meditation, relaxation, and exercise areas within the house or even why not, within the same office, it would represent a serious project for us. It is not only to adapt scented candles, mechanical devices, or objects that help us to meditate but also to involve a healthy climate, in all aspects, from temperature to humidity.
Through good air conditioning, we will be able to control the thermal sensation, to carry out those activities that calm us. On the other hand, the use of humidifiers and dehumidifiers will help promote healthy pure, and fresh air, even more.
Polluted air inside the exercise and meditation areas will pose an obvious risk to the health of the people who are in those parts of the house, affecting the performance of the exercise plans and the execution of the meditation. It is never good to breathe air that has traces of formaldehyde, dust, and other pollutants that directly damage the airways.
Air purifiers, humidifiers, and dehumidifiers are clear examples of devices that create a healthy climate in any environment within the home, workplaces, and even in industrial areas.